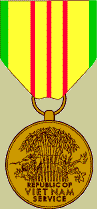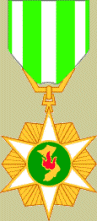 In Memory of:

Pedro Martinez

Oct 17, 1946--July 21, 1966

2nd Bn 1st Marines

Fox / Hotel Company 1966

Submitted by his brother:

Juan Martinez

marine1970@hotmail.com



Pedro (Pete) Martinez, son of migrant worker's, Isabel and Maria R. Martinez was born on October 17, 1946 in Relampago, Texas. He was born the second son in a family of eight children, with three brothers and four sisters.

Pete was known by his family and friends as a very loving, giving and caring individual who would befriend anyone.  Raised with strong family values, Pete was loved and respected by all who knew him.  In his freshman year at Mercedes High School, the Vietnam War had begun to escalate, and like so many young men who were proud of their country, Pete decided to join the Marines.

Pete enlisted at San Antonio, TX on July 29, 1965 at the young age of eighteen.  He reported at 2340 hrs at MCRD San Diego and was assign to Plt 257, Fox Company, 2nd RT Bn.  He graduate from boot camp on Oct 1, and did his infantry training at Camp Pendleton, Ca. 

While at Phu-Bai, 2/1's primary area of responsibility was to keep secure a 76 square mile enclave around Phu-Bai.  They would run patrols, do night ambushes and participate in operations. During that time Fox and Golf Company  participated in one major operation, (Operation New York, 26 Feb – 3 Mar 66).  The night of Feb 28, Foxtrot engages the enemy in heavy fighting and had combat casualties of 16 KIA and several WIA.  After Operation New York, Foxtrot was called a "ghost" company because they had gone from 200 men down to 50 only after six months in country.

Without a doubt, Foxtrot was the hard luck company of the battalion.  It seemed that if anything went wrong, it went wrong for Foxtrot. 

The company was no longer consider an effective fighting force and the 50 marines were re-assigned within the battalion.  PFC Martinez was re-assigned on March 15, to Hotel Company, 3rd Plt, 2/1. In March Echo, Gulf and Hotel participated in (Operation Oregon 18-23 Mar 66) with no casualties. This was Pete's first operation with Hotel. Hotel then had  Operation Lam Son (2 May 66), no casualties. 

Marine PFC Martinez received the following awards and decorations:  Purple Heart Medal, Combat Action Ribbon, Presidential Unit Citation Ribbon, National Defense Service Medal, Vietnam Service Medal, Republic of Vietnam Gallantry Cross Unit Citation Ribbon, Republic of Vietnam Civil Action Unit Citation Ribbon, Republic Of Vietnam Campaign Medal and the Expert Rifleman's Badge.

On May 25th, 2/1 left Phu-Bai by truck convoy to replace the 4th Marines at Thanh Tan Region northwest of Hue. 2/1's first operation in this area was (Operation Beaver 1-9 Jun 66) they had no casualties.  Near the end of June, 2/1 had moved north to Dong Ha. There they participated in Operation Jay, 25-26 Jun, 66.  2/1 had 10 KIA's during Operation Jay.  In July came Operation Hasting (7 July– 3 August) in northern I Corps against North Vietnamese regulars.  The night of July 21, 1966, Hotel Company was located northwest of Cam Lo, and north of the Rock Pile, they were use as a blocking force alone with Echo Company.  At 2148 hrs, Hotel Company came under intense small-arms fire and 82mm motor on their position.  PFC Martinez fought like a proud Marine; he became one of the many sons' who sacrificed his life to his country in the pursuit of freedom.  Pete died honorably on this day.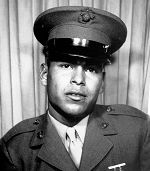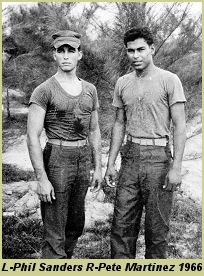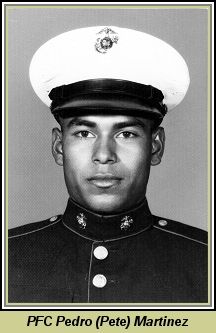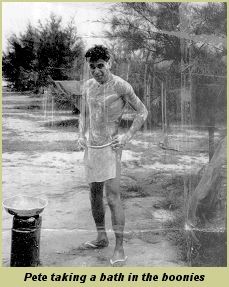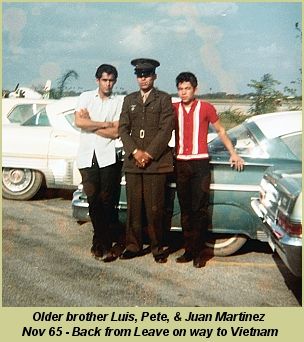 In November he came home on leave as a proud Marine. He departed U.S. soil on route to Vietnam on Jan 16, 1966.  He arrived on Okinawa and spends 6 days there.  On Jan 24, he departed Okinawa and after a 5 hrs trip he arrived at DaNang. He was assign to Phu-Bai, a camp 50 miles from the DMZ.  His unit was Fox Company, 1st Plt, 2nd Bn., 1st Marine Regiment, 1st Marine Division, (2/1) as automatic rifleman.

The Martinez Family

Honors your service and your supreme sacrifice. 

You are our HERO. We hold you in our hearts and minds forever, Semper Fi, Marine.