Dedication By Mike Fishbaugh



     We Want Your

  Stories & Pictures

    Send Them to:


  Milt Cochran--"Doc"

South of Danang 1967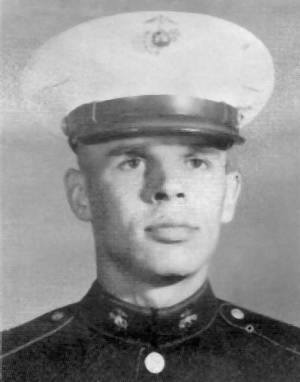 Johnny Fogleman and I were sworn in together in Indianapolis,IN.

We were put up for the night in Indianapolis before leaving the next day for MCRD-SD.

We became friends and lived in the same hootch in boot camp.

After ITR we flew home on leave together, then to Vietnam.

He went to H & S 2/1 and I went to FLC.

He was KIA within the first month.

The picture is from our Boot camp book. I was hoping to find someone on your site who knew him or may have any other pictures of him or details of his death.

Comments:

Searching for anyone who remembers Johnny Fogleman. Johnny Fogleman had only been incounty since 7-14 - 68.  I went thru boot and ITR with him, we were both from Indiana.

            KIA 9-2-68

    2nd Bn 1st Marines

             H&S 0351