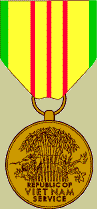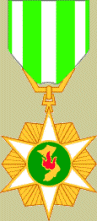 Fallen Marine's life celebrated on Memorial Day

By Lindsay Machak - East Chicago Community - www.nwitimes.com

Memorial for Lance Corporal

Emilio De La Garza Jr.

2nd Bn 1st Marines

Echo Company 1970

Submitted by:

Corpsman Sam Lyles

slyles5811@charter.net



MUNSTER | Renee De La Garza Lugo can't remember her father--- a man who threw himself on a grenade to save his fellow Marines during the Vietnam War. She was an infant when he died.

Lugo, 42, of Chicago, was always told stories about her father, Emilio De La Garza Jr., and his heroic effort made overseas so long ago, but she had many unanswered questions.

Through a special Memorial Day ceremony, she was able to fill in many details of her father's death when she met the man who tried to save his life in Vietnam after the grenade had exploded. Sam Lyles traveled from Birmingham, Ala., to meet Lugo and attend a dedication ceremony for Lance Cpl. Emilio De La Garza Jr., a Medal of Honor recipient.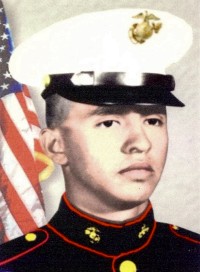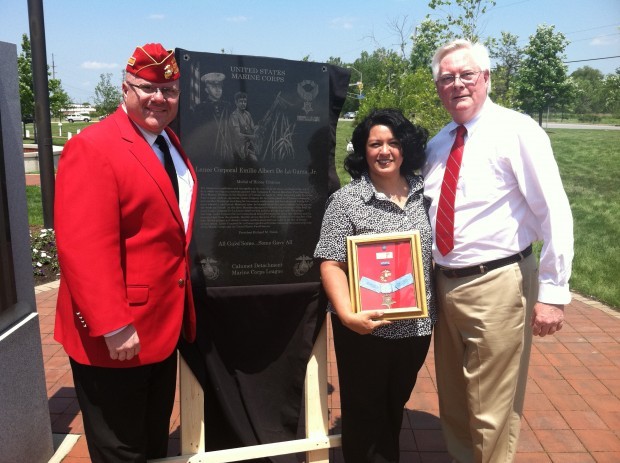 Bill Schroeder, from left; Renee Lugo, daughter of Lance Cpl. Emilio De La Garza; and Corpsman Sam Lyles stand in front of a memorial in memory of De La Garza, a Medal of Honor recipient. The memorial was dedicated Monday at the Edward P. Robinson Community Veterans Memorial in Munster.

"I told Sam, 'I can't even explain in words how I feel. You've mended my heart so much.'," Lugo said. "I still have that empty hole but I feel so much better knowing him and talking to him and getting all these details that I hadn't known before."

A monumental plaque was dedicated to De La Garza on Monday and will be installed at the Edward P. Robinson Community Veterans Memorial sometime this week.

"I'm very honored," Lugo said. "And I'm very proud of my father and what he did. I'm overjoyed that ... people still remember him and people still talk about what he did."

De La Garza was from East Chicago and went to Washington High School. He enlisted in 1969 at the age of 19.

Less than a year later he was in Vietnam working as a machine gunner.

"I was angry when I was younger because he left," Lugo said. "I would ask why did he have to leave us?"

And as the nation prepared to honor the memories of thousands of fallen soldiers, Marines, fathers, daughters and sons over the holiday weekend, Lugo sat with her new friend and learned about the father she never knew.

"I've heard the story so many times, but I wanted details," she said. "I wanted to know exactly what happened. (Sam) filled me in on that."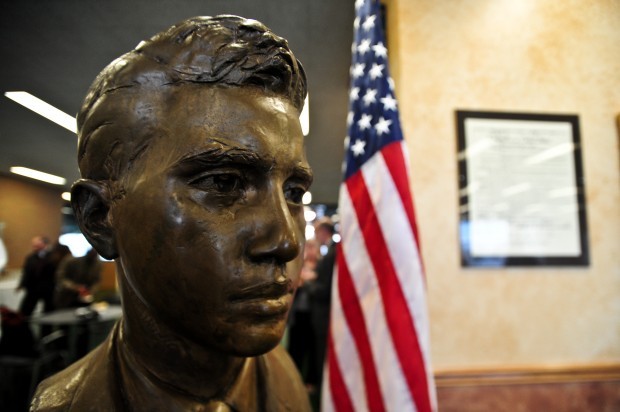 A  bust  of  Marine  Lance Cpl Emilio De La Garza Jr. whose   family   received his  Medal  of  Honor from President  Nixon  for  his heroic action in Vietnam, greets visitors to the East Chicago Ivy Tech Campus named in Garza's honor.

The ceremony and meeting were put together by the Calumet Detachment Marine Corps League. The group began fundraising to honor De La Garza's memory and purchased the 2-foot  by 3-foot memorial plaque.

"All Gave Some ... Some Gave All" the inscription says.

Hundreds of local people gathered on Monday for the dedication ceremony--- a sight that left Lugo speechless.

"You get older and you understand," she said. "I've learned that that was just the type of person he was. If you needed help, he would help you. And I'm proud of him for that. I'll always miss him. But I'm proud."