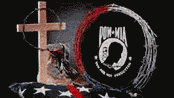 A Corpsman's Prayer

  Grant me, oh Lord, for      the coming events;

  Enough knowledge to       cope and some plain         common sense.

  Be at our side on those     nightly patrols;

  And be merciful judging   our vulnerable souls.

  Make my hands steady      and as sure as a rock;

  when the others go   

  down with a wound or 

  in shock.

  Let me be close, when      they bleed in the mud;

  With a tourniquet handy   to save precious blood.

  Here in the jungle, the       enemy near;

  Even the corpsman can't   offer much lightness and   cheer.

  Just help me, oh Lord,

  to save lives when I can;

  Because even out there

  is merit in man.

  If It's Your will, make   

  casualties light;

  And don't let any die in     the murderous night.

  These are my friends I'm   trying to save;

  They are frightened at

  times, but You know    

  they are brave.

  Let me not fail when  

  they need so much;

  But to help me serve   

  with a compassionate  

  touch.

  Lord, I'm no hero -- my

  job is to heal;

  And I want You to know   Just how helpless I feel.

  Bring us back safely to      camp with dawn;

  For too many of us are      already gone.

  Lord bless my friends If     that's part of your plan;

  And go with us tonight,    when we go out again.

     Author Unknown



                                     I am writting to Honor our Corpsman

                                                    Ron Bobele "Doc Bo"

                                                         Echo 2/1 '69 - 70'

I was Doc Bo's first medevac.  The day before Operation PipeStone Canyon (On Ganoi Island)  we had just manuvered through a mine field.  

The morning of May 25th, I was ordered to cross the river to scout  the other side.  As I had just finished crossing, and started to get out, I tripped a boobytrap grenade.

Doc Bo was fairly new in country, but did not hesitate one moment.  Fearing he might trip another boobytrap, did not stop him from doing what he was trained for.  He rushed across the river, with a few other Marines, picked me up and carried me back. 

    "His professionalism, and caring instinct, saved my life".

Ignoring his own safety and all the confusion around us Doc Bo imediately began to work on me.   I was very fortunate to have him there at that time and very fortunate to hook up with him again at the 2001 reunion in California.  Also, I have thanked Doc Bo many times for saving my life.

But,  Wow This is great !!!!!  I like what you are doing for our corpsman, and just wanted to let Doc Bo and the other Corpsman know, I am greatful. 




Thanks Doc and Thanks to all 2/1s Doc's. 




   Semper Fi, and God Bless .......




    Dave Stromire , Echo 2/1 68/69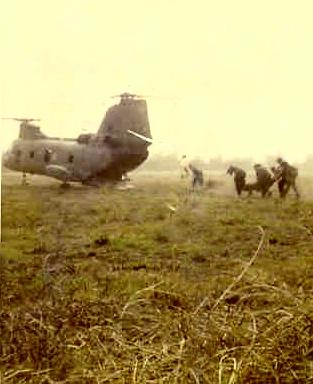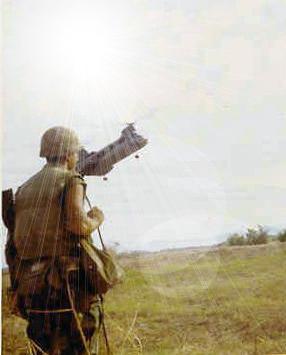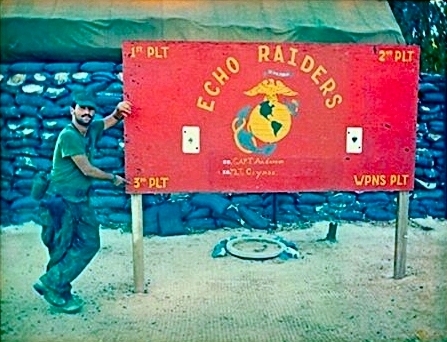 Doc Bo - Sometimes around 1969