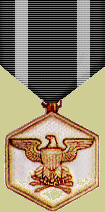 DEPARTMENT OF THE NAVY

Headquarters United States Marine Corps

Washington, D.C. 20380

Lance Corporal James Taylor






The Secretary of the Navy takes pride in presenting the
NAVY COMMENDATION MEDAL, posthumously to

LANCE CORPORAL JAMES TAYLOR

UNITED STATES MARINE CORPS

for service as set forth in the following

CITATION:


For heroic achievement while serving as a Rifleman with Company G, Second Battalion, First Marines, First Marine Division (Reinforced), in connection with operations against the enemy in the Republic of Vietnam on 22 February 1968. While occupying a defensive position at Con Thien, Lance Corporal (then Private First Class) Taylor's unit came under devastating enemy mortar and artillery fire. During the ensuing attack, a nearby bunker received a direct hit and collapsed, trapping two Marines inside. With complete disregard for his own safety, Corporal Taylor ran to the bunker to assist the trapped Marines. Informed that a stretcher was required, he immediately ran across 100 meters of fire-swept terrain to another position and seized a stretcher. Undaunted, he returned across the hazardous area to the destroyed bunker and, after assisting in removing the injured Martnes from the wreckage, aided in carrying them to a medical facility. By his bold initiative, courage and unwavering devotion to duty, Corporal Taylor was instrumental in saving the lives of the injured men, thereby reflecting great credit upon himself and the Marine Corps and upholding the highest traditions of the United States Naval Service.
The Combat Distinguishing Device is authorized.

For the Secretary of the Navy,

Leonard F. Chapman Jr.