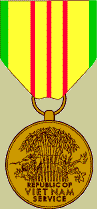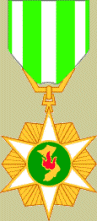 Harry L. Morris

Rank at end of Service: Corporal

Enlistment Date:February, 1966

Specialty (MOS):Radioman, 81mm Forward Observer (2531)

Dates in Country:October 1966 to October, 1967

Organization:H&S, Foxtrot Company 2/1

Areas of operation:Danang, Nui Loc Son, Quang Tri

Back then:

I quit college in February, 1966 to join the Corps and take my turn in Vietnam. I spent Boot Camp at Parris Island and went the normal route to ITR training at Lejeune.

After a couple of months of this duty, I volunteered to be a Radioman for the 81mm FO's assigned to Foxtrot Company.


In December of 1966, we were running patrols south of the Danang area. Our mission was to establish a presence that would discourage the VC from launching rockets on the air

facility in Danang. The thing I remember most about this area is that it was heavily mined and we took a high number of maiming casualties from the mines and booby-traps. I was very impressed by the Grunts who took on this responsibility with a stoic demeanor.

The most memorable event during this period occurred on my very first patrol in my new position as 81mm FO Radioman. We had moved into position to establish a night ambush and were just settling down when a Marine sat on a small anti-personnel mine. The size of it indicated that it was intended to maim, not kill. The resulting explosion blew the young Marine's manhood away in an instant.

I remember his screaming and how I feared that Charlie would know exactly where we were. I knew he was in terrible pain and I felt sorry for his wound, but all I wanted was for him to shut up. The morphine finally kicked in and he was Med-evaced. Today, I have terrible guilt over my feelings in that instant, but they were feelings only of self-preservation.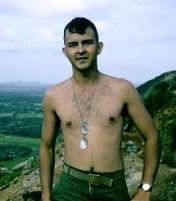 My orders came through for sunny Vietnam where I was assigned to 2nd Bn, 1st Marines. I ended up in H&S Radio. The Battalion Radio Platoon performed a variety of roles...from supplying the Battalion CO with his Radioman, when needed, to manning the Bn Operational radios that served to relay information to Regimental HQ. We also coordinated Med-evacs and re-supply missions.

After a brief leave, it was on to training at Camp Pendelton in my given MOS 2531, Field Radio Operator, and finally to Staging Battalion.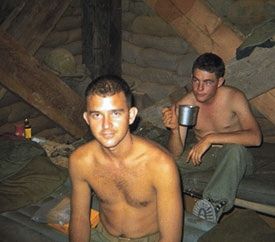 In late January, 1967, "F" Company was relocated to Nui Loc Son, a small hill half way between Chu Lai and Danang. Here we ran many patrols and had a major impact on the enemy. Night ambush was the most common tactic, but we also ran a lot of day patrols to make our presence known. Captain Deegan was the Company CO and was a well-liked, respected individual. He was sound in tactics and had a genuine concern for his men.

Everything was going our way until April 21, 1967, when the Company ran into a much larger enemy force. This action kicked off Operation Union. I missed my 15 minutes of fame that day because the patrol was going outside the range of the 81's and my FO and I were left back on Nui Loc Son to help defend the hill.

Foxtrot had run into a hornet's nest! The enemy was well dug in and had a clear line of fire on the exposed Marines. Most of the Company was either killed or wounded before help arrived later in the day.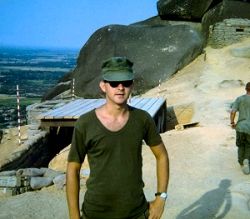 Later in my tour, I lost my best friend, Henry Smith, to a Bouncing Betty landmine. We were on a Battalion size sweep southwest of Danang when I lost Henry. I often think of Henry and what he could have accomplished in his life. I still miss him.

In September, 1967, the Battalion moved up to Quang Tri and I completed my tour October 31, 1967.

Present day:

Upon returning home from Vietnam, I married my college sweetheart. We later had a son who was born on December 3, 1968. December 3 was Henry Smith's birthday so we nicknamed my son "Smitty" To this day he proudly goes by his adopted nickname.

After Vietnam, I also returned to college and received a degree in Chemistry. Once in the work force, i returned to night school to pursue a Masters in Business Administration at the University of Massachusetts. I completed the Master's program in 1983.

Currently, I work for the Defense Logistics Agency (DOD) and perform contract administration services for the government at a local contractor's facility in Pittsfield, MA.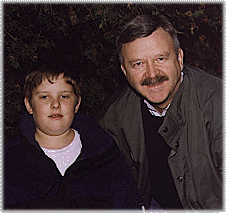 Today, my pride and joy is my Grandson, Randy. On this day (October 4, 1997) I'm taking Randy and one of his buddies to see the "Moving Wall" as it passes through my home town of Pittsfield. I want him to see the 58,000 names on the Wall and to understand that each name is important and is to be honored. I also want him to recognize the tremendous losses that Vietnam imposed on the living...mothers, fathers, brothers and sisters, and friends of those names etched on the Wall.